Rocznica podniesienia flagi USA na Iwo Jima, 23 lutego 1945
Posted by

OLI MARK

23/02/2021 18:29:52

0 Comments
February 23rd 1945 U.S. Marines raised the American flag on Mt. Suribachi during the Battle of Iwo Jima during World War II.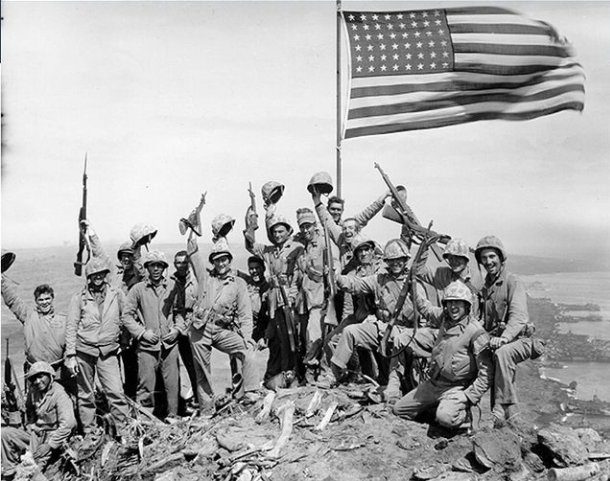 United States invaded Iwo Jima on February 19, 1945, the as part of its island-hopping strategy to defeat Japan. Iwo Jima originally was not a target, but the relatively quick fall of the Philippines left the Americans with a longer-than-expected lull prior to the planned invasion of Okinawa. Iwo Jima is located halfway between Japan and the Mariana Islands, where American long-range bombers were based, and was used by the Japanese as an early warning station, radioing warnings of incoming American bombers to the Japanese homeland. The Americans, after capturing the island, weakened the Japanese early warning system, and used it as an emergency landing strip for damaged bombers.
The island is dominated by Mount Suribachi, a 546-foot (166 m) dormant volcanic cone at the southern tip of the island. Tactically, the top of Suribachi was one of the most important locations on the island. From that vantage point, the Japanese defenders were able to spot artillery accurately onto the Americans—particularly the landing beaches. The Japanese fought most of the battle from underground bunkers and pillboxes. It was common for Marines to disable a pillbox using grenades or flamethrowers, only to come under renewed fire from it a few minutes later, after replacement Japanese infantry arrived into the pillbox through a tunnel. The American effort concentrated on isolating and capturing Suribachi first, a goal that was achieved on February 23, four days after the battle began. Despite capturing Suribachi, the battle continued to rage for many days, and the island would not be declared "secure" until 31 days later, on March 26.
The entire battle involved about 60,000 U.S. Marines and several thousand U.S. Navy Seabees. The ground units involved into battle were a formation of the United States Marine Corps called The V Amphibious Corps (VAC), which was composed of the 3rd, 4th and 5th Marine Divisions in World War II. The three divisions were the amphibious landing force for the United States Fifth Fleet and were notably involved in the battles for Tarawa, Saipan, and Iwo Jima.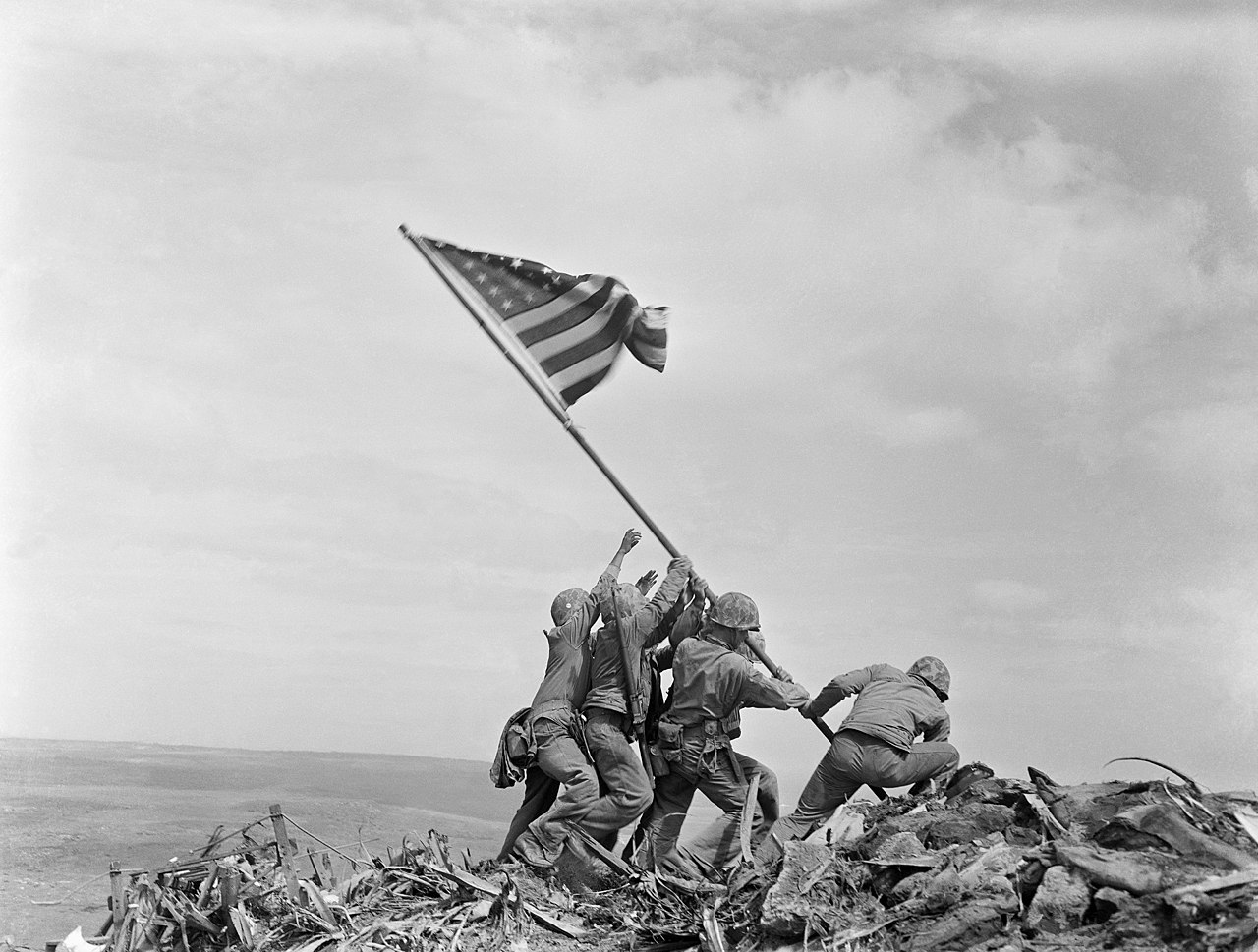 Raising the Flag on Iwo Jima is an iconic photograph of six United States Marines raising the U.S. flag atop Mount Suribachi during the Battle of Iwo Jima in the final stages of the Pacific War. There were two American flags raised on top of Mount Suribachi, on February 23, 1945.
A U.S. flag was first raised atop Mount Suribachi soon after the mountaintop was captured at around 10:20 a.m. on February 23, 1945.
The famous photograph shown was actually of the second flag-raising, in which a larger replacement flag was raised by different Marines than those who raised the first flag.
Źródło: Wikipedia
CHECK LICENSED USMC PRODUCTS FROM OUR OFFER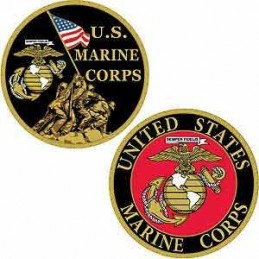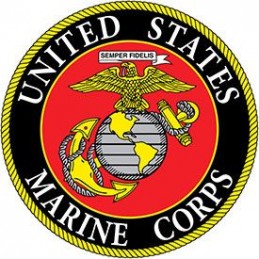 Comments
Log in or register to post comments