Chris Kyle obchodziłby dziś swoje 47 urodziny
Posted by

OLI MARK

08/04/2021 22:09:00

0 Comments
"American Sniper" Chris Kyle have celebrated his 47th birthday today. 
Chris Kyle was born on April 8, 1974, in Odessa, Texas. He enlisted in the U.S. Navy on August 5, 1998, and went on active duty to begin basic training on February 10, 1999.
He graduated from basic training at NTC Great Lakes, Illinois, in April 1999, and then attended additional training as an Intelligence Specialist at NMITC Dam Neck, Virginia, from April to July 1999, and at NPC Millington, Tennessee, from August 1999 to March 2000. Petty Officer Kyle next attended Basic Underwater Demolition/SEAL training, graduating with Class 233 at NAB Coronado, California, in March 2001, followed by SEAL Qualification Training at NAB Coronado from May to August 2001.
He served with SEAL Team THREE as a SEAL Sniper, Platoon "Charlie" (later "Cadillac") at NAB Coronado from September 2001 until he received an honorable discharge on November 4, 2009. During this time, CPO Kyle deployed to Iraq in support of Operation Iraqi Freedom in 2003, 2004-2005, 2006, and 2008, during which time he was officially credited with 160 confirmed sniper kills, with an unconfirmed number of 255.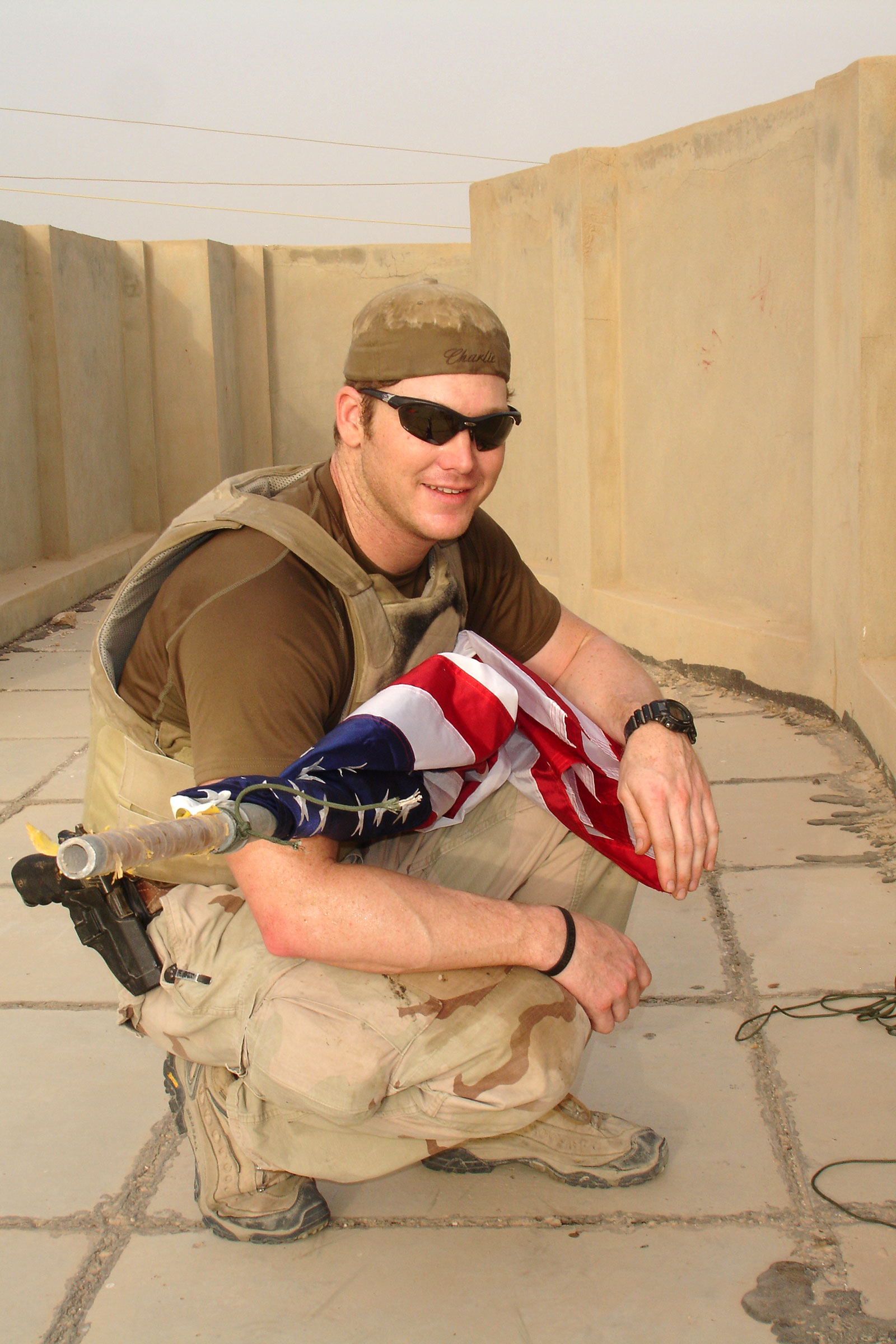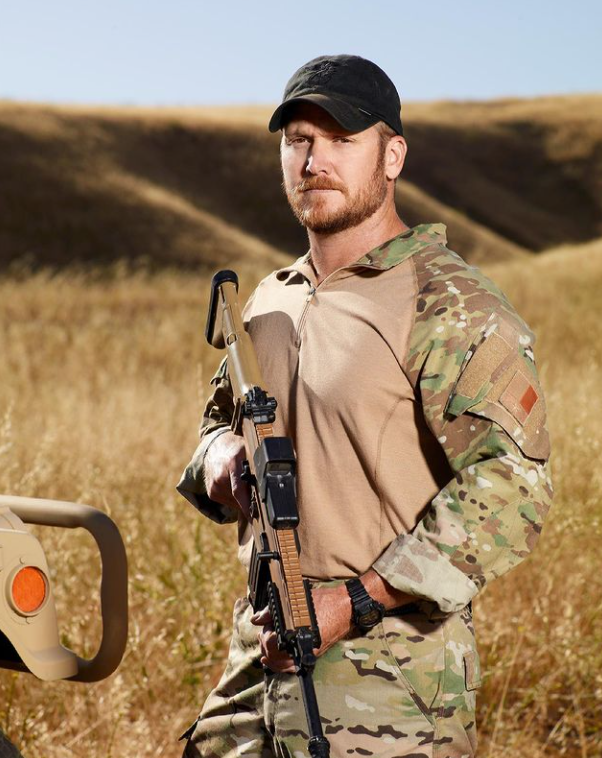 Because of his track record as a marksman during his deployment in Ramadi, the insurgents named Kyle Shaitan Ar-Ramadi ("The Devil of Ramadi"), and put a $20,000 bounty on his head that was later increased to $80,000. They posted signs highlighting the cross on his arm as a means of identifying him.
His longest successful shot was taken in 2008, outside Sadr City, he killed an insurgent sniper aiming at other members of the U.S. military with "a straight-up luck shot" from his McMillan TAC-338 sniper rifle from about 1,920 m away.
Kyle became known as "The Legend" among the general infantry, including Marines whom he had the task of protecting. The nickname originated among Kyle's fellow SEALs following his taking of a sabbatical to train other snipers in Fallujah, and he was sometimes called "The Myth". During four tours of duty in the Iraq War, he was shot twice and survived six separate IED detonations.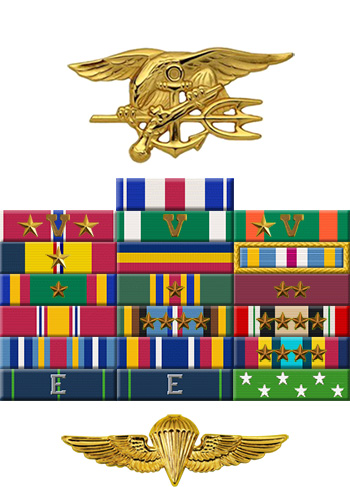 After leaving the Navy, Chris moved to Midlothian, Texas, with his wife, Taya, and two children. He wrote the books "American Sniper" in 2012 and "American Gun" in 2013. He also co-founded and was President of Craft International, a tactical training company for the U.S. Military and Law Enforcement communities, from 2009 until his death.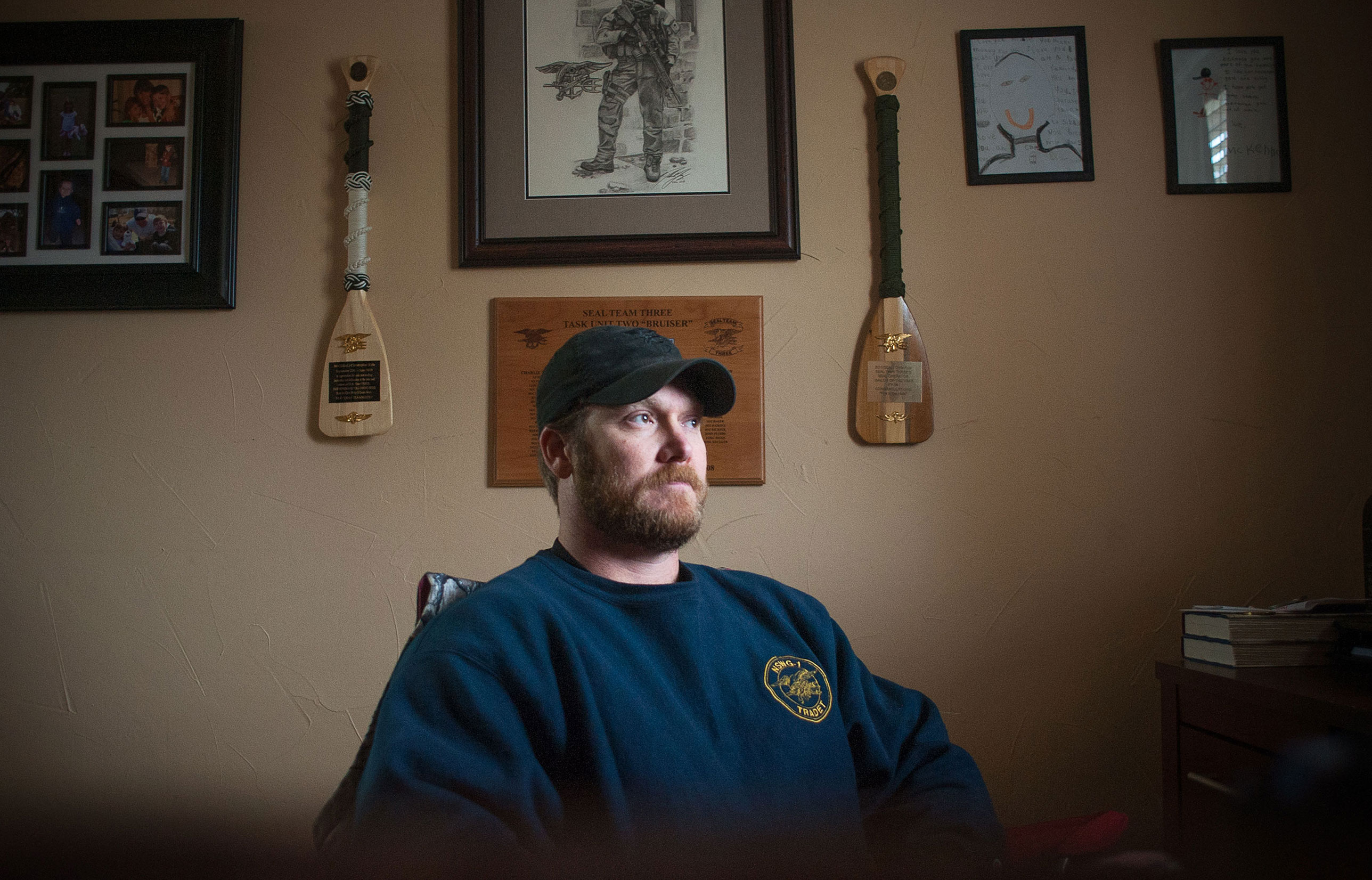 Chris Kyle was killed at a gun range in Erath County, Texas, on February 2, 2013. He was murdered by Eddie Ray Routh at the Rough Creek Lodge shooting range near Chalk Mountain, Texas. A former Marine with posttraumatic stress disorder, Routh was found guilty and sentenced to life in prison without parole. A memorial service was held for Kyle at Cowboys Stadium in Arlington, Texas, on February 11, and he was buried on February 12, 2013, at the Texas State Cemetery in Austin.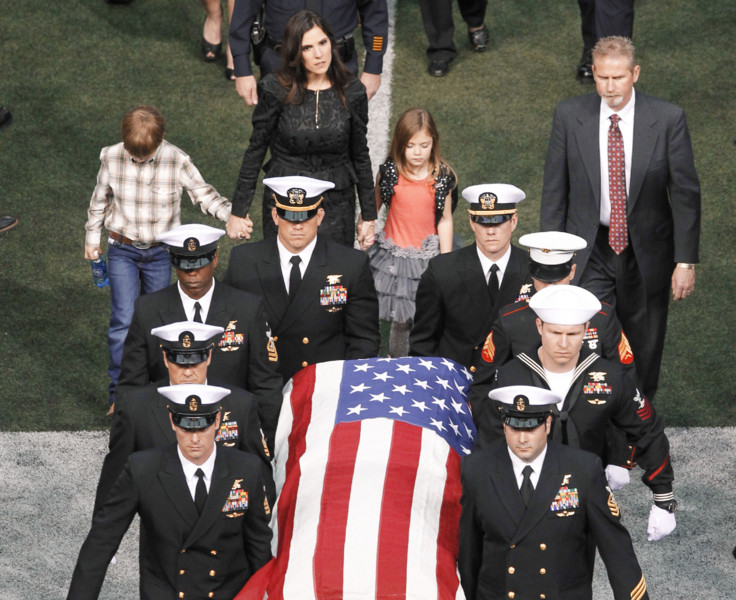 source: http://www.veterantributes.org, https://en.wikipedia.org/, photos: internet
Comments
Log in or register to post comments