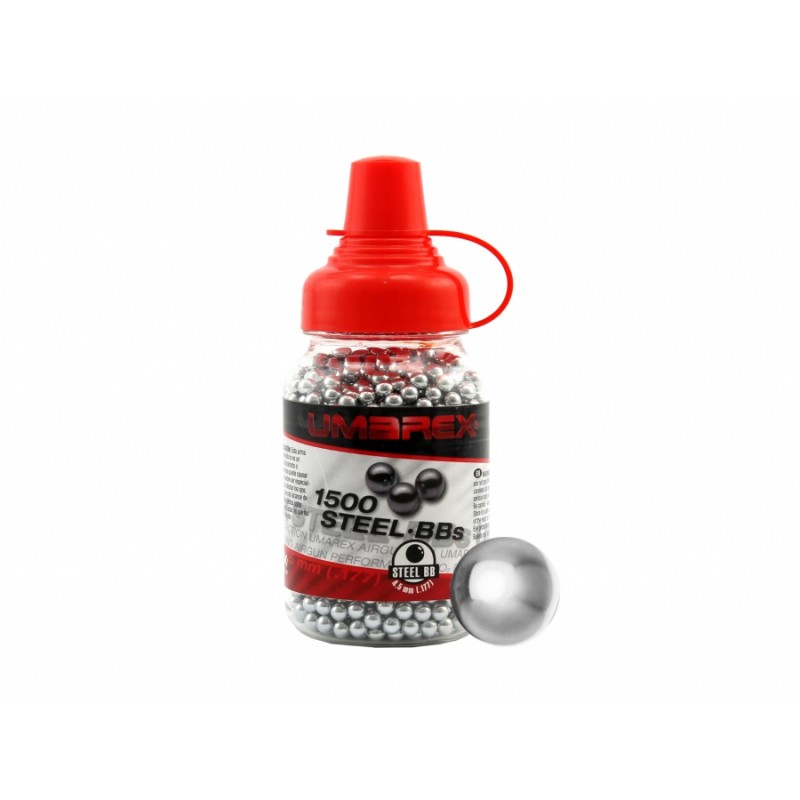  
Shot BB Umarex 4.5 mm
Shot BB Umarex 4.5 for CO2 windbreakers.
Umarex BB's Steel:
steel balls provide greater penetration, even in windbreakers with lower muzzle speeds
steel balls are not deformable
caliber 4.5 mm
weight 0.35 g
plastic packaging
practical funnel makes it easy to quickly load the magazine
packing capacity 1500 pcs
Data sheet
Destiny

pneumatic weapons

Color

Silver

Workmanship material

Steel

Caliber

4.5 mm
Reference: 263-001
Brand: Umarex
Combat Zone SG1 safety goggles designed for Airsoft.
Reference: 337-021
Brand: RazorGun
Flat bullet grip designed for recreational shooting with air guns.
4 other products in the same category: