The Operator: Firing the Shots that Killed Osama bin Laden and My Years as a SEAL Team Warrior
Author: Robert O'Neill
I was the one who shot bin Laden!
A moving and realistic account of Robert ONeill, a Navy SEAL commando who has over four hundred actions to his credit, including saving Marcus Luttrell (the only surviving SEAL soldier after the Afghan Operation Redwing), reflecting captain Richard Philips, kidnapped by pirates, and eliminating the world's most-wanted terrorist, Osama bin Laden, who died at his hand.
ONeill also talks about basic training and the difficult and exhausting training after he was assigned to the most elite SEAL division. For more than ten years, he participated in counter-terrorism activities in what was the hottest period in US history in this regard. It was not uncommon for his squad to fight almost every night, and while ONeill himself survived, many of his comrades-in-arms were not so lucky.
IN Rangers ONeill takes us to Iraq and Afghanistan, does not spare black humor associated with long-term involvement in combat and describes in detail the activities of the most effective special forces. Finally, it allows us to learn first-hand the details of the operation in which he shot the world's most famous terrorist.
ONeill tells an extraordinary and amazing story, the second part of which deals with events that can be safely called the most famous modern military operation []. Broadly speaking, we learn from it how to save life and stay with it, having so much to do with death, destruction, and struggle. -Doug Stanton, bestselling author In Harms Way and Horse Soldiers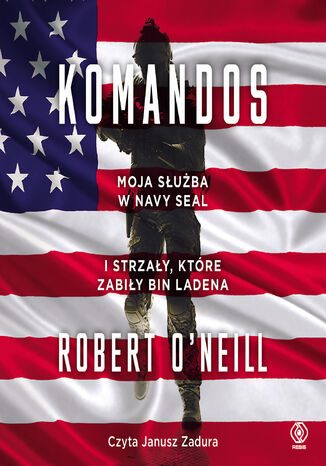 RECOMMENDED PRODUCTS FROM OUR OFFER